New! Disability Badminton is an accessible sports program that can be played by both women and men of any age with a physical impairment. A welcoming, safe and supportive space. Equipment provided.
 
When:
Sunday afternoons
Time:
4.00pm – 6.00pm
Dates:
From May 21st
Bonus:
First two classes FREE!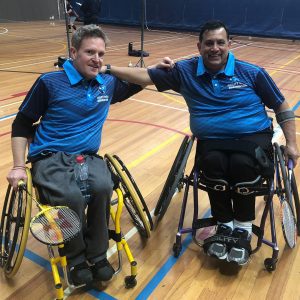 Classes cost $5.20 per session. Pay at reception on the day.
Register to attend Disability Badminton Classes: