Join us for School Holiday fun this Easter – there really is something for everyone these Easter school holidays at Narrandjeri Stadium in Thornbury & Darebin Sports Community Centre in Reservoir. 
We'd love to see you getting active, meeting new friends and having FUN!
Sports Camps
WHAT: An amazing opportunity to develop your children's sports skills learning from professional 360 Sports Coaches during the school holidays. 360 Sports include Tennis, Basketball, Soccer and Netball with other fun PE activities, using both indoor and outdoor facilities. Perfect for primary school aged children 5-12yo.
WHEN: Week 1: 12th-14th April; Week 2: 17th-21st April
TIME: 9.00am-3.30pm*
WHERE: Narrandjeri Stadium, 281 Darebin Rd Thornbury
COST: Single day $85 or $99 including lunch order with sibling discounts available.
NBL SEM Phoenix Basketball Skills Camp
WHAT: Basketball Skills Camp, all ages 5-14yo Any skill level and from any club. Plenty of prizes to be won and Phoenix merchandise giveaways
WHEN: 13th, 14th, 19th & 20th April
TIME: 9.30am-3.30pm
WHERE: Narrandjeri Stadium, 281 Darebin Rd Thornbury
COST: $95 for 1 day/$175 for 2 days
Midnight Basketball

WHAT: Narrandjeri Stadium is opening up the doors this Easter for some more late night casual basketball! Rally your friends together and enjoy a fun night of basketball, music, pizza, and prizes to be won!

DATE: Wednesday 19th April
TIME: Open until midnight* (last booking at 11pm)
WHERE: Narrandjeri Stadium, 281 Darebin Rd Thornbury
COST: $5 casual shooting or $12 with meal deal!
Meal deal options include mini pizza & drink, toastie & drink, meat pie & drink, sausage roll & drink, (drink = soft drink or juice).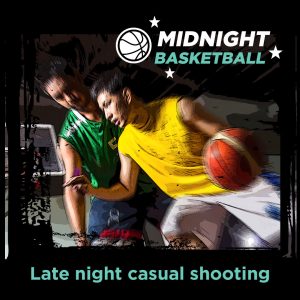 Casual Shooting
WHAT: Casual shooting (subject to court availability & programming). Casual shoot/play $5 per person and $2 ball hire available. BYO Badminton and Tennis equipment. Outdoor tennis $20 per court hire
WHEN: Sat 8th April – Sunday 23rd April
BOOK CASUAL SHOOTING:
Narrandjeri Stadium – Phone: 03 9989 5800
Darebin Community Sports Stadium  – Phone: 03 9471 4935
BOOK OUTDOOR TENNIS:
Narrandjeri Tennis – book online below
Darebin Community Sports Stadium – call us to book 9471 4935.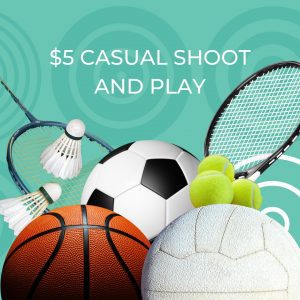 Northcote Golf Family Fun Day
Bring the whole family to Northcote Public Golf Course for some fun and not one but two outdoor movies to choose from!
Jam packed fun including fun kids activities & games, putting competitions ($1 balls or 6 balls for $5 with prizes up to the value of $300!), BBQ dinner, and two outdoor movies to choose from – Shrek and Happy Gilmore!
WHEN: Saturday 22nd April
TIME: 4.00pm-10.00pm
COST: All inclusive tickets (kids under 3yo free).
$8 per movie or $12 to see both